I spend a lot of time wondering what it'd be like to live through various fantasy-like scenarios. You know, your basic stuff like: What if I were a studly man-spy like James Bond and I had to rescue some sexy stranger? Would the thrill of shooting bad guys and sneaking into places kindle an inextinguishable romance between us? What if I went to Hogwarts and had to defeat Voldemort? Would I gain best friends in a red-headed fellow named Ron and inexplicably friend-zone Emma Watson Hermione? What if I was a Hobbit and I had to journey to Mordor with my Hobbit buddy Sam? Would it kinda seem like maybe we were more than just friends because we have to say goodbye 7 times by the end of our journey? What if I were part of the X-Men, had a metal skeleton, and could live forever—would I fall in love with a psychic woman who could read my mind? (That seems like a recipe for disaster) What if I were a Pokemon Trainer? Would I somehow form an immaculate bond with a rag-tag team comprised of the first two gym leaders I battled as we continue to fight Team Rocket every day? What if I was the golden retriever in Homeward Bound? Would I develop an intense kinship with my fellow pets, even if one of them was a cat?
Beyond the obvious reasons you would want to be in these situations (e.g leading my own trio of household four-legged friends cross-continent a-la Lewis and Clark, or maybe… Lewis and Bark [#pun]) it'd be interesting to see how the respective relationships played out. Or even the reverse…
Would James Bond still land so many vixens if he wasn't constantly rescuing them? Would Harry, Ron, and Hermione have become such good friends if Voldemort had really been vanquished that October night at the Potter's home? (I'll stop here because I'm sure you get the point—even though the alternate universe of Homeward Bound is really exciting.)
Parks and Recreation demonstrates the same concept I'm getting at. If you haven't seen it, it's a hilarious workforce comedy. I think part of the reason it works is inherently, everyone knows what it's like to have co-workers who aren't really your friends. Still, you work with them, so you keep a professional courtesy. You might even make some good friends at work, but it's pretty rare that someone finds their best friend at The Office. (Unless, of course, You're talking about Jim and Pam [#pun] )
I think we know it's not because our office is filled with terrible people (I mean, you're there too, right?) but it's just a product of the situation. The office environment isn't meant to facilitate deep relationships, it's meant to produce work.
When people talk at the water cooler or attend work events, it's mostly small talk, or complaining about the boss. It's not a reflection of you and your coworker as people—you probably have great friends outside of work and a family too, but when you're at the office you're there to do business and that makes it hard to focus on a real friendship, which isn't dependent on how skilled or productive someone is.
Ok. Now that I've set up that metaphor, on to the real thing. (Maybe the amount of time it took to set up the metaphor is indicative of its impotency. Oh well.)
Sometimes I hear people say they're not meeting the right kind of guy or girl. That "There's no good guys left out there." Or that "All the girls I meet are superficial."
The truth is: we're looking in the wrong place.
It's not that quality people don't go to bars or clubs or lounges (I mean, you're there too, right?) But the environment itself actually affects the relationship between people.
If we're being honest, most of us walk into these places looking to use each other. Any girl savvy enough knows she can hustle a guy at the bar or at a table into providing her and her girlfriends free drinks, or maybe even some mozzarella sticks.
Any guy with some cash and some liquid induced confidence can probably entice a girl into accepting a free-drink offer, which (hopefully) leads to other things.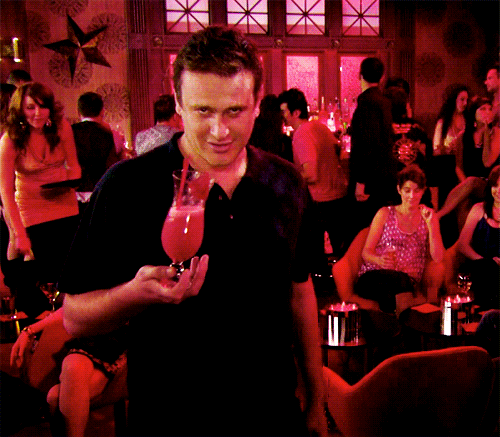 This social environment is really like a marketplace: other people have quantifiable, transactional value in relation to your personal goal. How much money are you willing to drop on tequila shots for the really hot girl and her two ugly friends? Can you convince your wingman you'll repay him for his help?
How shamelessly flirty are you willing to be in order to get free alcohol?
How much time, effort, and opportunity cost (there's a lot of people here! Are they the best you can do?) is worth it to try to seal the deal tonight?
It's not that there's a moral standard which says clubs and lounges are evil places filled with evil people, but when the start of your interaction begins with "Hm… they seem like they're worth X money/time/flirting/effort tonight", it should be expected that our relationships grow superficial. We've laid a foundation of objectification.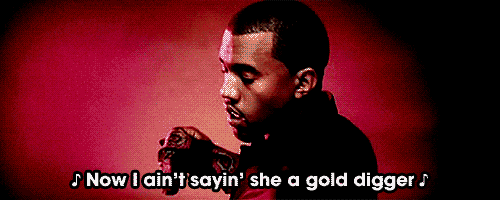 To be sure, I know a few couples that did meet at lounges or a club, but I also know a ton who didn't. As the saying goes, first impressions are everything—which means it's not just who you meet, but how you meet as well.
Where should you meet people? You're probably asking the wrong person, but… maybe Bloomingdale's while trying to buy the same pair of black cashmere gloves? The top of the Empire State building on Valentine's Day? Through AOL? (i.e online)
Just kidding about the last one, online dating is for losers.
…Alright fine, I have a confession to make…
image by the hardrockhotel